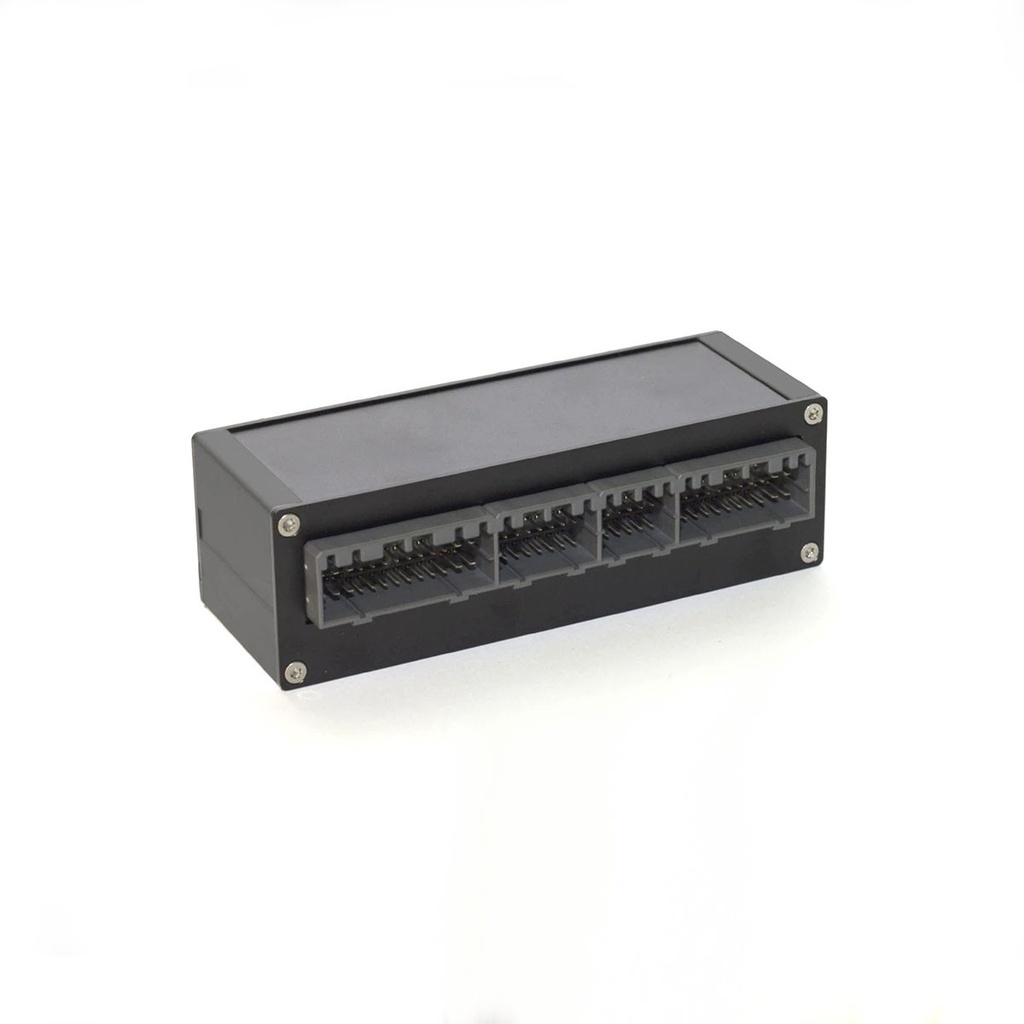 PNP Toyota 1JZ
---
Met de plug and play module is het mogelijk de EMU Classic direct aan te sluiten op de originele kabelboom. Zonder aanpassingen.
Met eventuele aanpassingen zou het mogelijk kunnen zijn dat deze ook op de Black gebruikt kunnen worden
This 2JZ-GTE VVTi adapter will work with the (JZX110 and JZS171) 1JZ-GTE VVTi engine and wiring harness variant with the (5) ECU connectors on the harness.
The JZX100 VVTi has (4) ECU connectors. Please click on the following link for the full list 1JZ-GTE VVTi and Non VVTi adapters. Search link: 1JZ Adapters
This adapter supports 2JZ-VVT and 1JZ-VVT with the ETCS-i electronic throttle body.
WHAT'S IN THE BOX
2JZ-GTE VVTi JZS161/1JZ-GTE VVT (JZX110/JZS171) EMU Black Plug and Play Adapter
EMU/Adapter Pinout Diagram